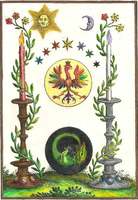 FALL 2022 SEMINARS
Adrienne will offer two 6-week seminars this fall on Tuesday evenings from 7-8:30 PM Eastern time. All seminars meet on Zoom.
Creative Transformation I: Jungian Fundamentals
from September 13 through October 18.
Creative Trabnsformation II: Art-making as Archetypal Process and Potential
from November 1 through December 13.
Go to Contact section of this website to request more details.